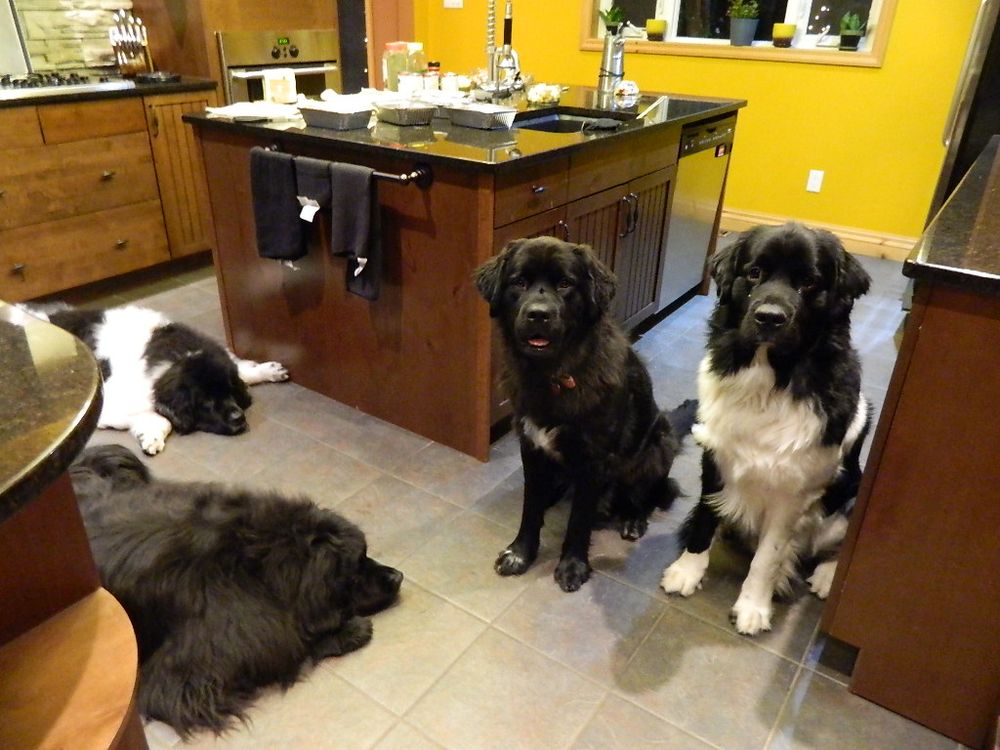 We currently have four beautiful Newfs -  Addy, Chiclet, Fonzie and Pinkie. They each have their own page.

Our Newfs (as well as their  puppies) live in our home with us and they are truly 'our kids'. We take them everywhere they are welcome and before our hiatus, we were quite involved in the Newfie community.  We were involved with both SEOR (South Eastern Ontario Regional Newfoundland Dog Club) 
http://www.seor-ndcc.on.ca/
and COR (Central Ontario Regional Newfoundland Dog Club) 
www.corndcc.ca
  . Through these two groups we were involved with many Newfie activities such as carting, tracking, and water rescue. We were also members in good standing of the NDCC (Newfoundland Dog Club of Canada). Now that we are returning from hiatus, it is our intention to renew our participation in the groups and clubs we have enjoyed so much in the past.  Our kennel is registered with the CKC (Canadian Kennel Club)  

http://www.ckc.ca/en/

and we volunteer for Newf Rescue and proudly support their efforts http://newf-friends.blogspot.ca/ 

All of our girls, as well as the studs we breed with, have their health certifications. This means they have been tested for and are OVC (or PennHip) certified clear of hip dysplasia, elbow dysplasia and DNA tested for cystinuria. They have been cardiologist certified clear of heart defects and opthomologist certified clear for eye defects. Please ask your vet how important it is that your puppy's parents have these clearances, especially when considering a giant breed.